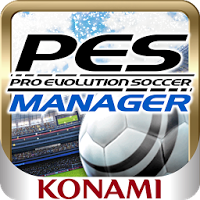 Жанр: Спортивные игры
Разработчик: KONAMI
Рейтинг: 3,8 (проголосовало: 52 887 человек)
Последняя версия: 1.0.2
Дата обновления: 9 июня 2014 г.
Примерный размер: 22M
Скачать

<<< Limited Time Offer! >>>
Start playing now and get "BRAZIL INTERNATIONAL" for your team!
*Offer is available only for new players.
*** 2 Million Downloads in 21 days! ***
Take on the world with the team of your dreams!
Enjoy an authentic soccer game experience with "PES MANAGER" from KONAMI!
Gather Europe's top players and create your own unique soccer team!
1. Gather Player Badges!
Photographs of players from European leagues are featured as Player Badges with an amazing initial line-up of over 1,500 players!
Prize Draw helps you collect those badges in the game. You need to use Friend Points (free) or Energy Balls (available for purchase) to play this feature.
Get a hold of your favorite players and create your very own original team!
2. Take on the pitch!
Once you have Player Badges, set the formation with them, and 3D characters race across the field in heated matches.
Player Badges that have Special Skills unleash super plays!
The higher the level of Excitement is when you win a match, the more rewards you can earn!
For a start, try to collect Experience Points.
Try Friendly Matches to receive Friend Points. You can use those points for playing Prize Draw.
3. Build up your team!
Train players to reach the full potential of your team!
You can increase certain abilities with special badges that are obtained by participating in various matches such as: Challenge Matches, Skill Matches, and Special Matches.
Master the Formation elements to strengthen your team, and claim the top spot by taking out the competition!
4. Don't miss out on the latest announcements!
There's always something exciting going on in "PES MANAGER"!
Some events and campaigns offer rewards for simply participating. So, be sure to log in every day to see what's new!
Notes:
PES MANAGER is a free-to-play app. No purchases are required. The purchase of in-game Energy Balls can speed up game-play but ALL players can play the entire game for free. Energy Ball purchases can help fill out a formation which can be advantageous to various matches. In-app purchases can be disabled by "limiting in-app purchases" on players' devices.
This is an online game only. Users must be connected to the internet (3G or Wi-Fi) to play.
———————
adidas, the 3-Bars logo, the 3-Stripe trade mark, adipure, Predator, Climacool and adizero are registered trade marks of the adidas Group, used with permission. F50 is a trade mark of the adidas Group, used with permission.
The use of images and names of the football players in this game is under license from FIFPro Commercial Enterprises BV. FIFPro is a registered trademark of FIFPro Commercial Enterprises BV.
Liga BBVA 13/14
Product under Official Licence from the LFP
www.lfp.es
Use of images and names of the Liga BBVA players is authorised by LFP.
© 2002 Ligue de Football Professionnel ® 
Officially Licensed by Eredivisie Media & Marketing C.V. and Stichting CAO voor Contractspelers
Official Licensed Product of A.C. Milan 
Official product manufactured and distributed by Konami Digital Entertainment under licence granted by Soccer s.a.s. di Brand Management S.r.l. 
"Clydesdale Bank Premier League and Scottish Premier League Trademarks, logos, player names and likenesses appear under licence from Scottish Premier League. These materials may not be reproduced in whole or in part, or stored or transmitted in any form without the prior permission of the rights holder".
All other copyrights or trademarks are the property of their respective owners and are used under license.
©2014 Konami Digital Entertainment
———————
Compatibility:
Requires Android 2.3 or later.
Compatible with ARM-based devices only.
A minimum of 1 GB of memory is required.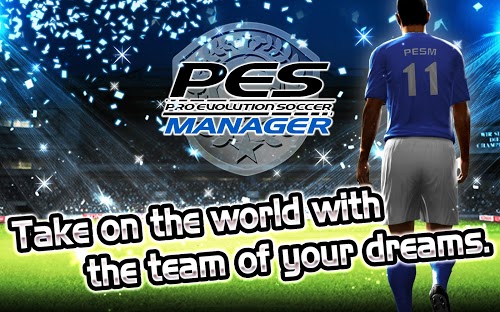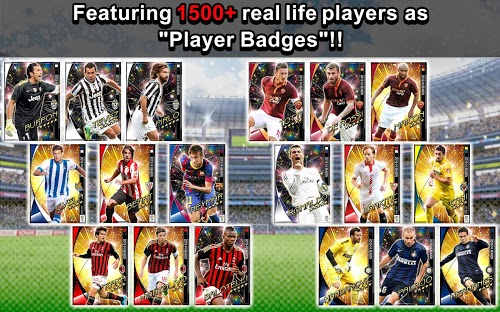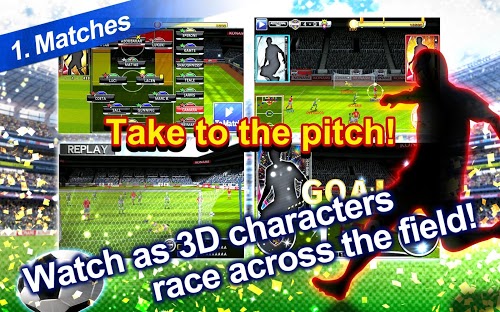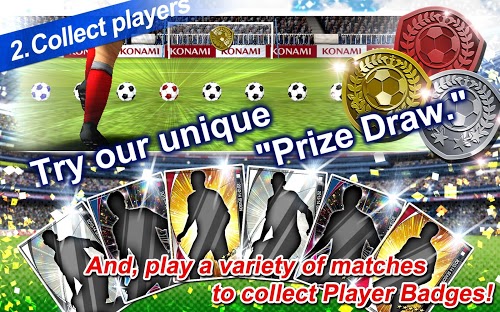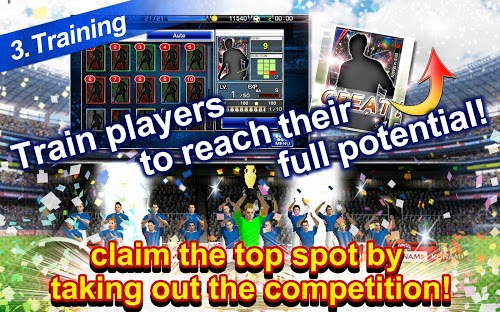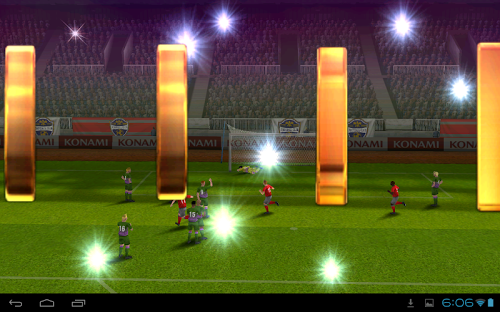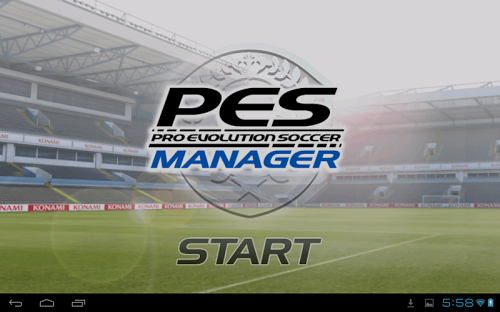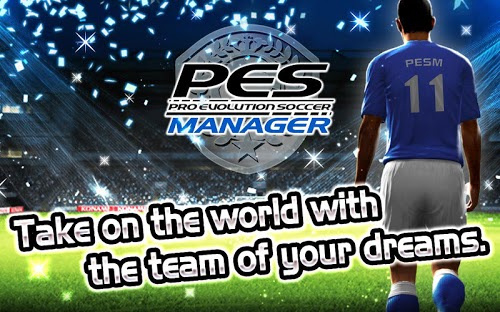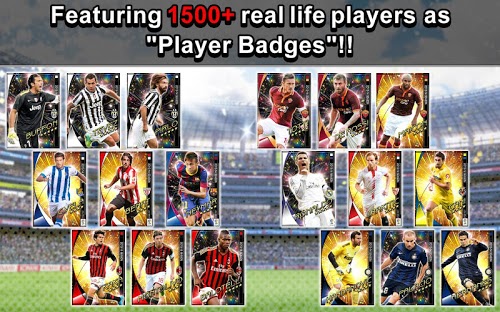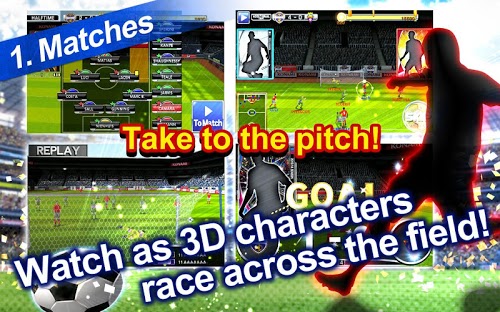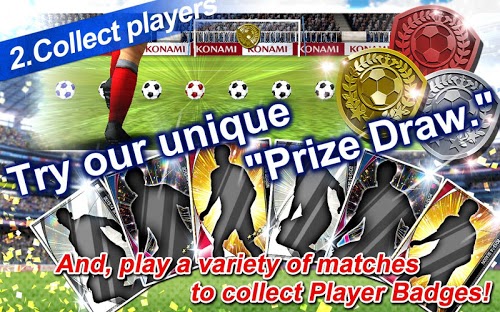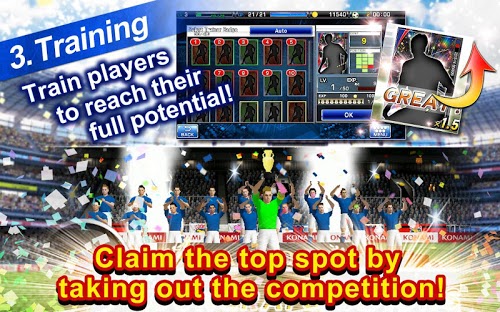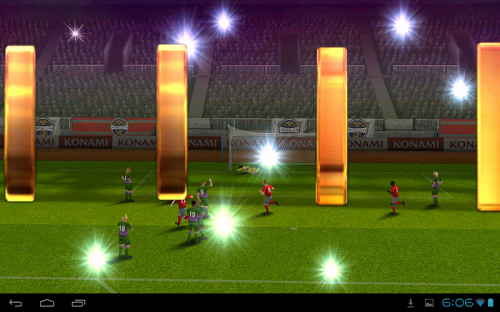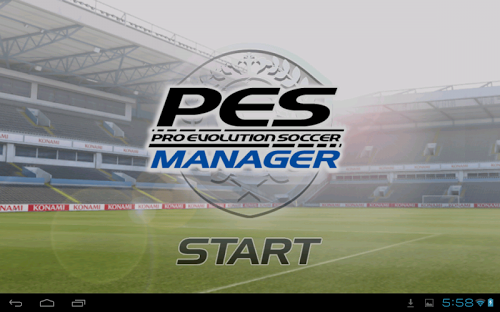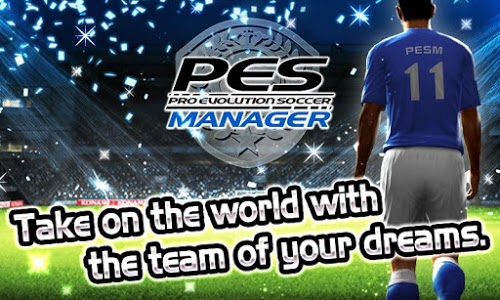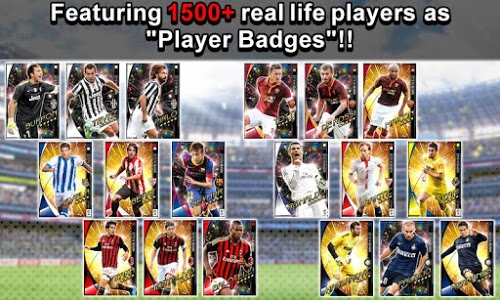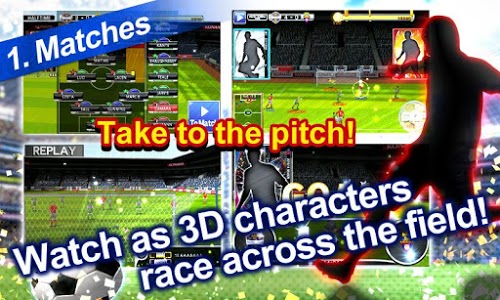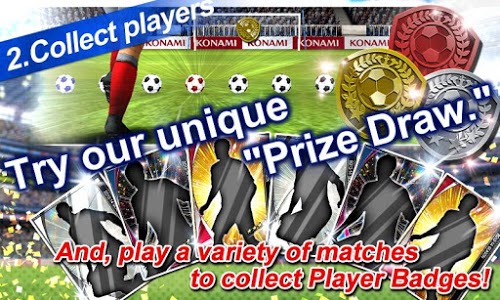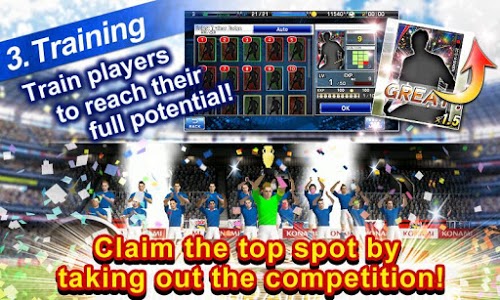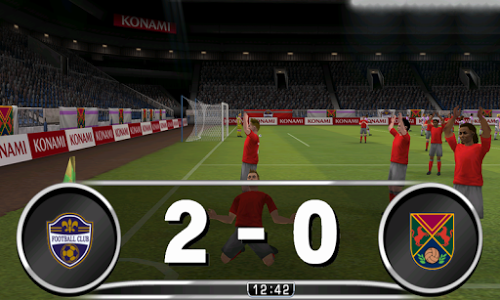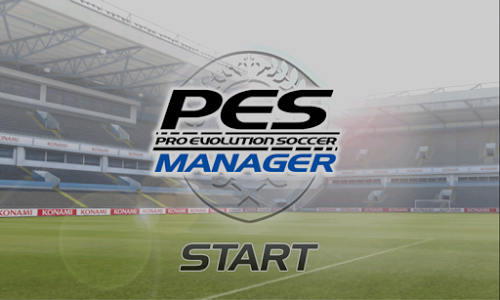 Системные требования: Требуется версия Android 2.3 или более поздняя
Скачать бесплатно с android-help.ru:
Версия 1.0.2:
jp-konami-pesm_1_0_2.apk (скачать)

[Размер: 21.91 Mb] [QR-код] [Вирусов нет]
Последние изменения (Показать/Убрать)